IPTV 4k channels services in palm Jumeirah
Enhance Your Home Entertainment in Palm Jumeirah with IPTV 4K Channels Services.
Palm Jumeirah welcomes you to the future of television entertainment! Our state-of-the-art IPTV 4K channel services provide the best visual quality and selection. Excellent Star Dish Service is committed to providing a viewing experience that exceeds your expectations.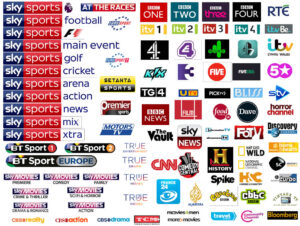 Our Palm Jumeirah IPTV, 4K channels services, offers a wide range of HD channels in 4K resolution.
Transform your television into a cinematic masterpiece by immersing yourself in authentic images, vibrant colors, and remarkable clarity. Whether you're a sports fanatic, a movie buff, or a die-hard devotee of television shows, our IPTV services offer various channels to suit every taste.
Our team of experts will assist you through the installation process, ensuring your IPTV configuration is customized to your specifications.
You can eliminate cable restrictions with Excellent Star Dish Service IPTV 4K channels services in Palm Jumeirah.
With our extensive channel lineup, you'll never miss a new episode of your favorite program, a movie in dazzling clarity, or a sporting event.
Discover a new dimension of entertainment with Palm Jumeirah's Excellent Star Dish Service IPTV 4K channels. Contact us immediately to transform your TV viewing experience and gain access to a universe of captivating content.